The platform for
AI
Application
Chatbot
Agent
Enables AI applications to learn in real time from dynamic
data, answer questions, and take actions for businesses.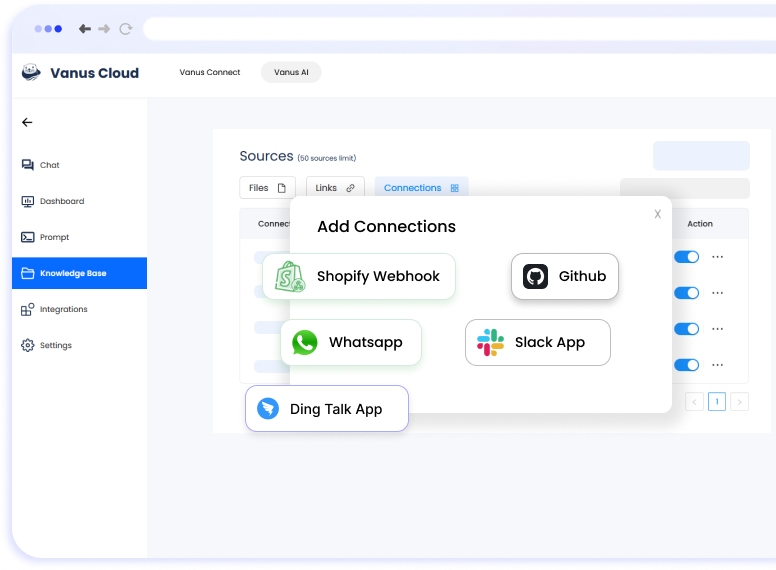 Connect tools for smooth experience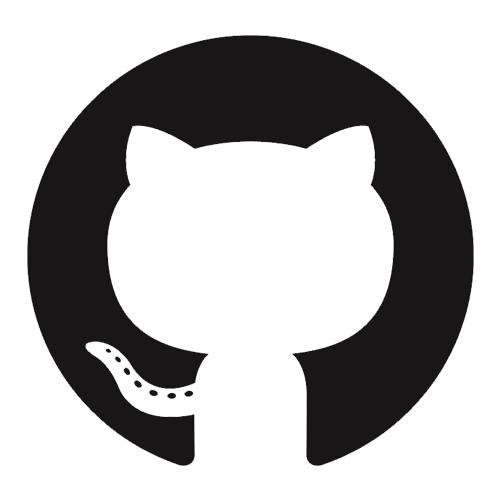 GitHub
Shopify
MailChimp
Google Sheets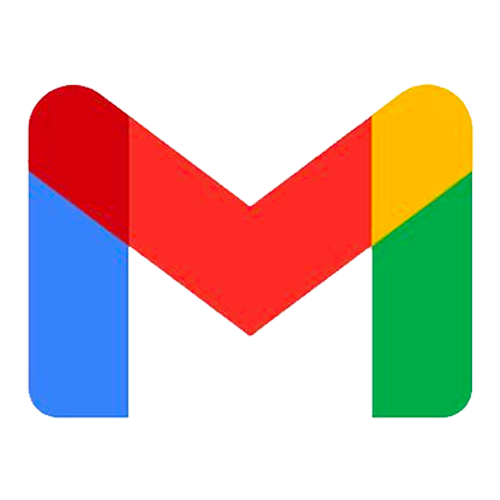 Gmail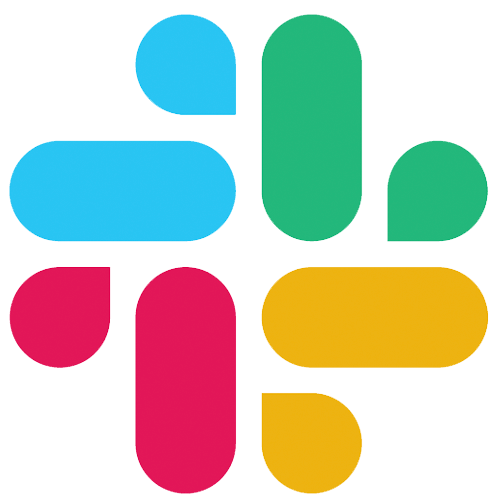 Slack
Auth0
Stripe
Outlook
WhatsApp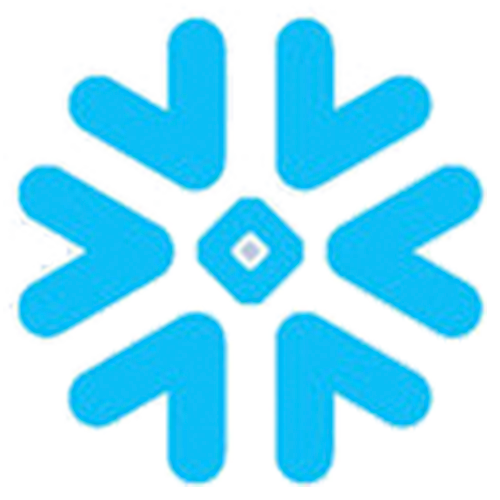 Snowflake
Unleashing Productivity Through Innovation
Real-Time Automated Workflows,
Away from Manual Repetition.
Request for demo >
Automate your knowledge base to accurately mirror real-time events, eliminating the need for manual updates.
Knowledge Base Supporting Multiple SaaS Data Source Connections for Your AI Applications.
Enjoy effortless automated workflow integration as your tools seamlessly connect with Vanus.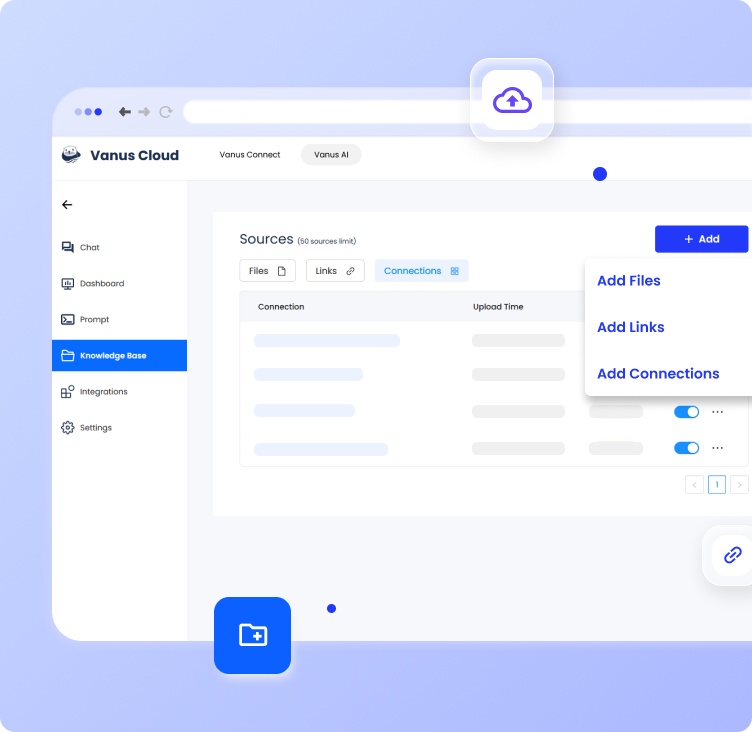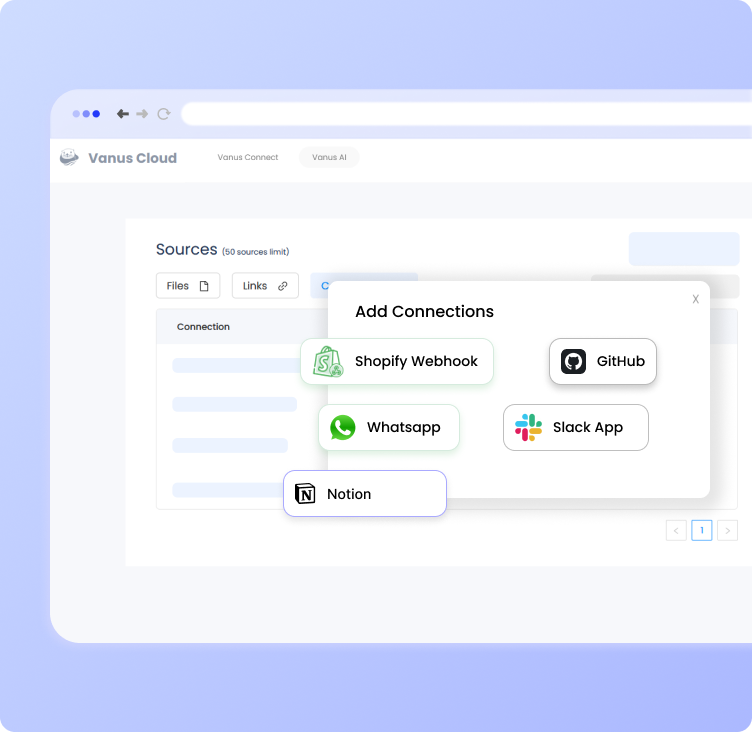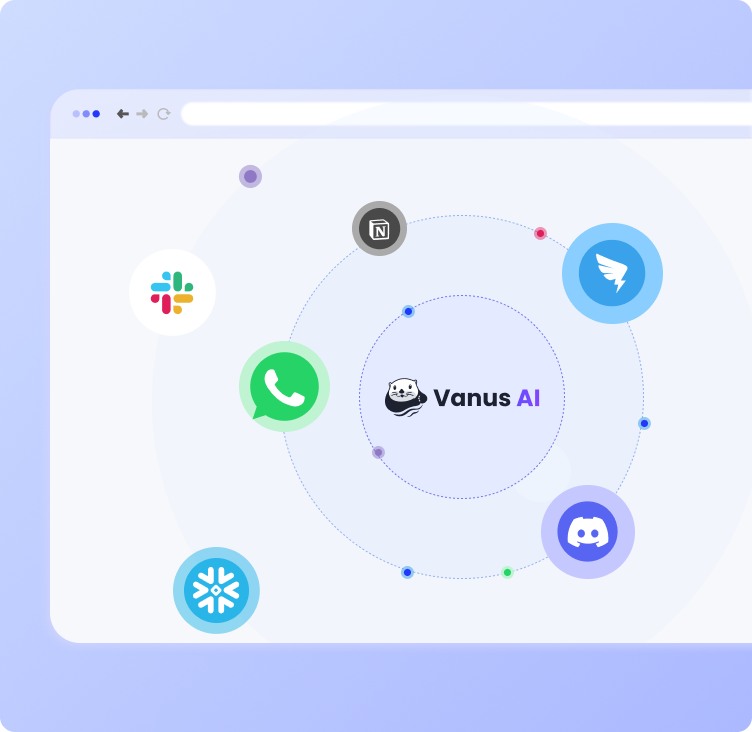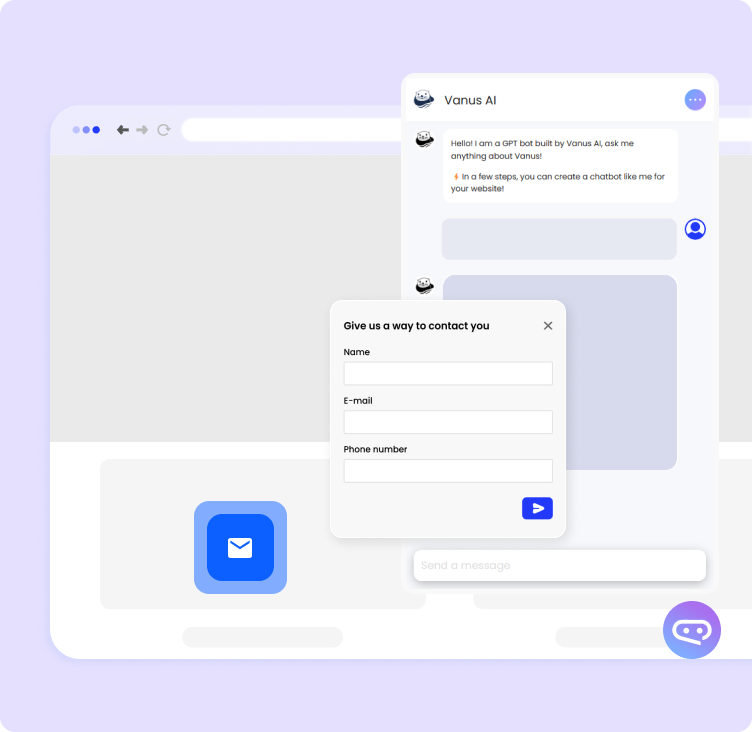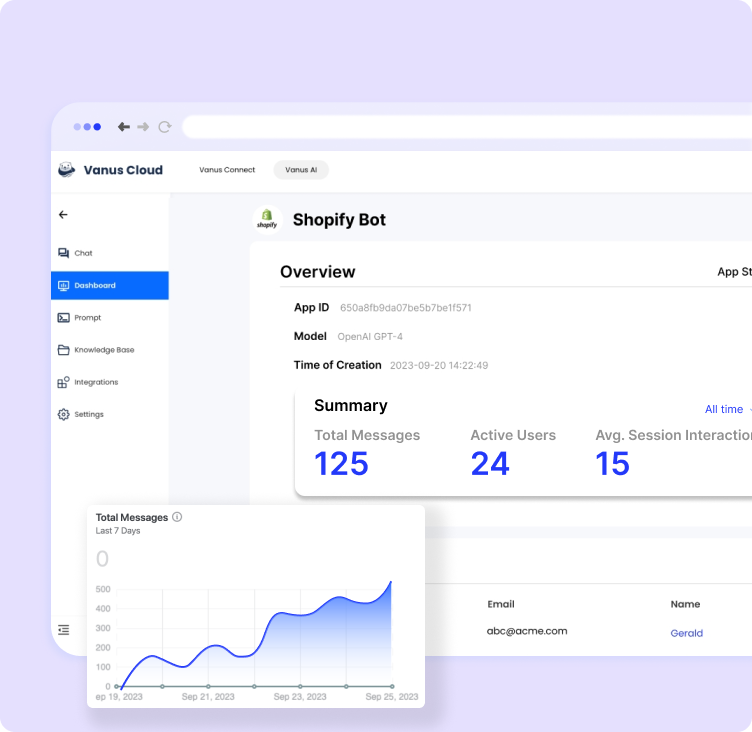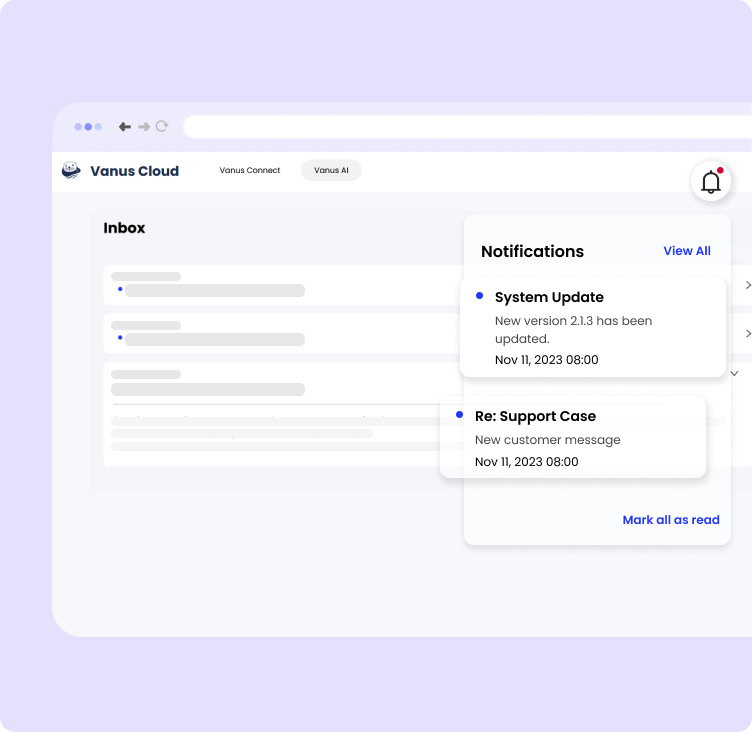 Collect Leads
Opportunity Acquisition, Analysis and Action, Easily Achieve One-Stop Solutions.
Request for demo >
By preserving conversation history and gathering user email addresses, we assist you in acquiring potential customers.
Real-time statistical analysis of business data to gain profound business insights.
Automatically grasp business opportunities and user purchase intentions in real-time through emails.
Amplify Success Through Automation
Create Tailored Automated Workflows for Your Role and Business.
Request for demo >
Many connectors available to meet your needs, and counting.
Filter and transform data, providing only the data you need in the format you want.
Adapt to rapid instance changes, achieve millisecond response, provide real-time decision data.
Auto-updated AI Knowledge Base
Real-time conversion of multi-source data into vectors and sync with AI, no manual updates needed.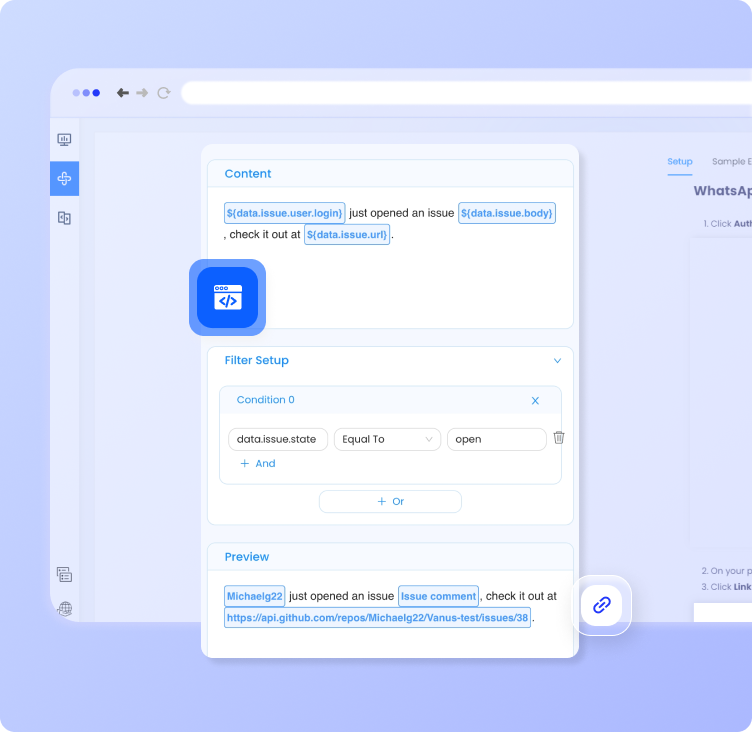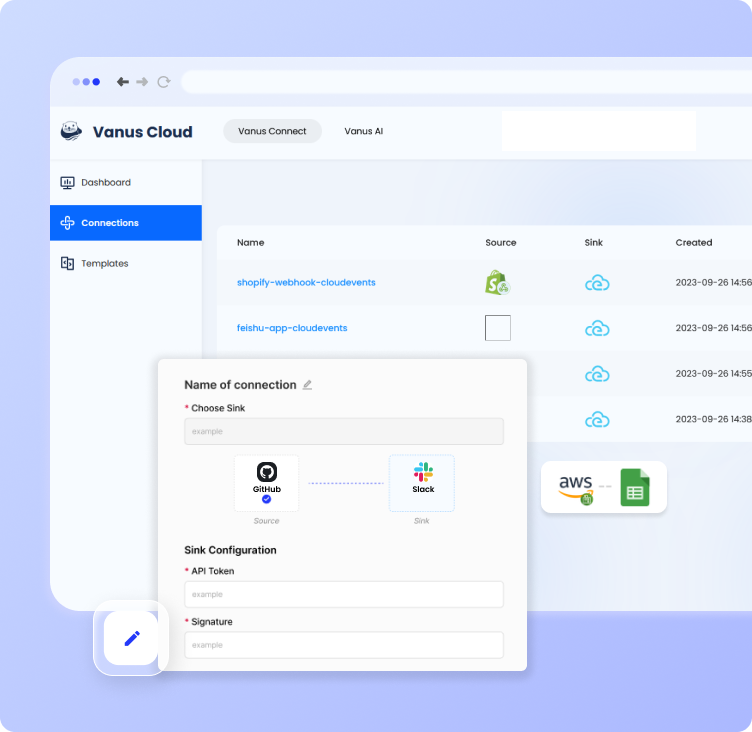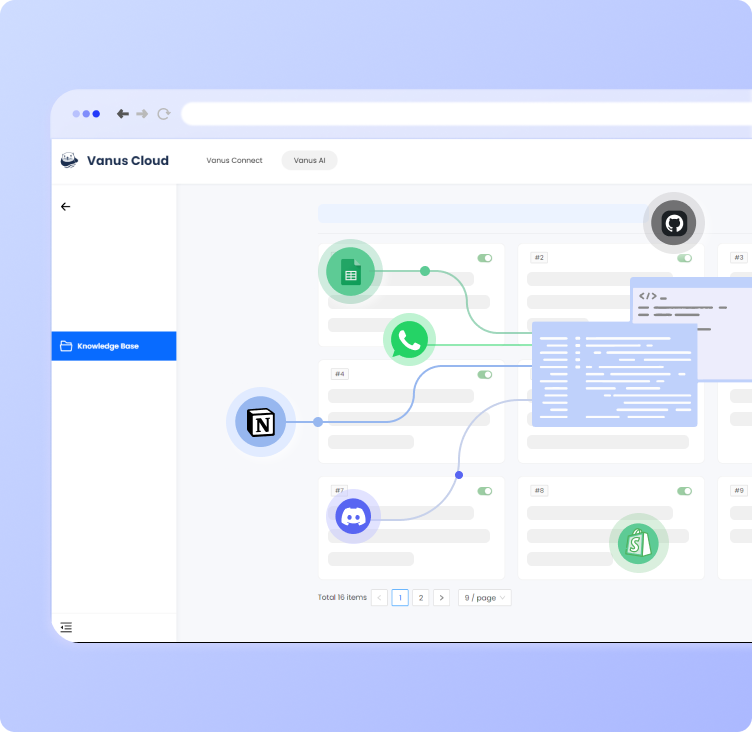 Video Demos
Explore How Users Engage with Vanus.
Check out our plans








































Create
AI apps
with built-in automation
Create your own AI agent, connect your tools to achieve fully automated operations.